In the business for 30 years
14.09.2021
It is not uncommon for employees to start their careers with an apprenticeship and become part of the Braunform team over the years. This is also the case with Rainer Binder – he has been loyal to the company for 30 years.
The tool specialist has become indispensable as a reliable and loyal pillar of the company and as a bearer of know-how. Through his dedication, he has had a strong influence on the technological progress of its manufacturing process. The management thanked Rainer Binder for his commitment, his loyalty and the trustful cooperation. "It makes us proud to count such loyal employees to our Braunform family", emphasizes owner and managing director Pamela Braun and adds: "Their expertise is the key to success".
At Braunform GmbH, which now is with 380 employees, qualification and further training as well as self-responsibility are of highest priority. Many of the employees of Braunform GmbH are loyal to the company for decades. This is the success of a strategy of continuity, fairness, loyalty and reliability.
On September 02, 1991, Rainer Binder began his training as a toolmaker at Braunform. After successfully passing his final exams, Rainer Binder was taken on in the turning department of the mold maker, where he is still active as a specialist today. Due to his experience, he is significantly involved in optimizing workflows and processes in this area. In addition to his daily work, he is also jointly responsible for the introduction and operation of new machine types as well as external machine programming.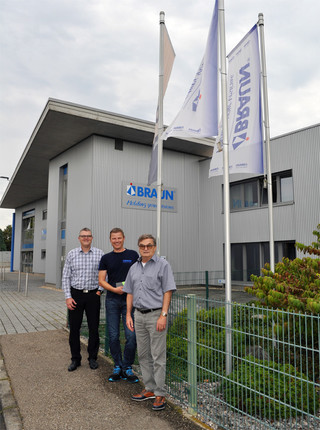 Contact Person
Marketing

Tel. +49 (0) 7663-9320-0
marketing@braunform.com