Annual donation with tradition
3,000 € for socially engaged organizations
09.12.2020
Also in 2020 Braunform follows his social position "we act", which is firmly anchored in the company´s policy and donate to socially engaged organizations instead of sending Christmas presents to customers.
The company has once again decided to support the association for children with cancer e. V. in Freiburg with 1,500 €. Since 2011, Braunform has been making regular donations to this association, which cares about the concerns and needs of families with a diseased child. Due to the relocation of the University Children's Hospital, a new family home will be built to ensure the proximity of the facilities and to provide professional care for families in this stressful situation. The family home with its family-oriented conception belongs to one of the most renowned contact points in Germany. It integrates a station for siblings care, social service and as well a contact point for orphaned parents who recently lost a child.
In addition, for the fifth time in a row, the University Hospital in Freiburg will receive 1,500 € for the project "Tigerheart... if parents have cancer". The donation-financed children's and youth program of the Psychosocial Cancer consultation at the Tumor Center Freiburg - CCCF supports families in which one parent has cancer. The focus here is on psychological support in individual and group discussions as well as various therapy offers in order to accompany each family member, but also the family as a whole, in this changed life situation in a needs-oriented manner.
It`s a particular concern of Braunform to support children and parents in this context. "As part of society, it is very important for us not to lose sight of the company's social responsibilities," emphasizes owner and Managing Director Pamela Braun.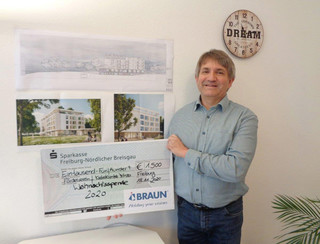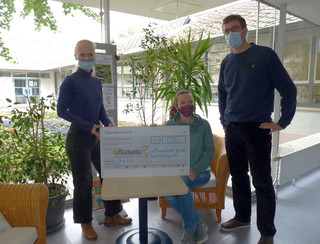 Contact Person
Marketing

Tel. +49 (0) 7663-9320-0
marketing@braunform.com