The training concept shows effects
Once again, all training places are occupied due to many, qualified applications – 250th Apprentice started in September
11.10.2016
Not only in the course of demographic change and the resulting shortage of skilled workers, many companies have pushed the training of young specialists. Braunform, a family-owned company, has trained young people since the beginning of the seventies. With the training start in September 2016, the 250th apprentice was recruited. In a total of seven job profiles in the technical and commercial sector, as well as two dual studies, more than 200 specialists have successfully finished their apprenticeship. At present, approx. 40 go through their apprenticeship.
"We are very glad that we receive a lot of qualified applications every year and we are able to occupy all our training places," says Oliver Bornhäuser, Head of HR and Finance. For the company trainees are a worthwhile investment in the future, agrees Managing Director Pamela Braun. "They not only know the company, they are also, thanks to our conscientious instructors, qualified professionals who exactly know what is important for us. This is our answer to the demographic shortage of skilled labour."
In order to be interesting for pupils who are looking for a training place, the company offers a high-tech infrastructure and an individual support by instructors and training officers, there are also annual excursions for apprentices and other events, where trainees are responsible for. In order to present the company and the training, pupil's seminars, training days and regional training fairs are firmly anchored in the schedule.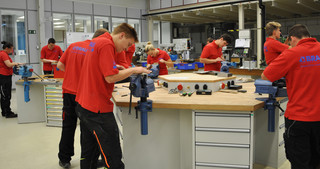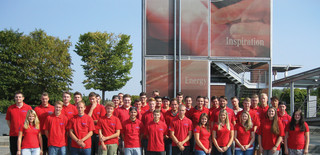 Contact Person
Marketing

Tel. +49 (0) 7663-9320-0
marketing@braunform.com