Joachim Noack leaves Braunform after 20 years
His next stop: a well-deserved retirement.
26.04.2023
After many years of dedicated work for Braunform GmbH, Joachim Noack has now taken his well-deserved retirement. Braunform thanked him for the very good cooperation and honored his commitment, his expertise and commitment to colleagues as well as his loyalty to the company. With him goes an employee who always supported colleagues with his in-depth knowledge of the complex area of customs and shipping.
In April 2003, Joachim Noack started in the administration area as an employee in the warehouse and shipping department in Bahlingen. Later, the department was split up and Mr Noack took over the logistics division. There he quickly made a name for himself as a reliable and competent customs specialist and team leader in the logistics area at the site Endingen. His main tasks were to monitor and organise the logistics processes in the team, for incoming goods, customs clearance as well as dispatch, internal provision of goods and supply of material for production, also for the site Bahlingen. His tasks also included the monthly Intrastat reports for incoming and outgoing goods within Europe.
What is he doing now - in his well-deserved retirement? "I read my newspaper every morning in peace and quiet. I also have more time for my house and garden now, hopefully. I plan to go on nice motorbike tours with my wife and to travel. Maybe I'll also take part in some championships in sport shooting."
The colleagues at Braunform GmbH would also like to thank Joachim for the time they spent together and wish him all the best for this new phase of his life.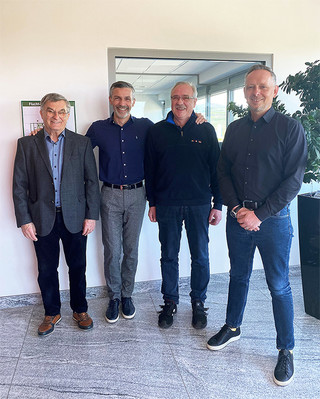 Contact Person
Marketing

Tel. +49 (0) 7663-9320-0
marketing@braunform.com