Five employees honoured with 25 years of employment with the company
05.10.2023
In the very beginning there were 4, now there are more than 365 employees. Many of them did their apprenticeship or studies at Braunform GmbH. And many of them have been with the company for many years.
In September, Braunform GmbH honored a total of 9 employees for their long years of employment with the company. The employees Kerstin Ingenhoven, Stefan Ruf, Daniel Tranzer, Klaus-Dieter Züge and Frederic Golling celebrated their 25th anniversary with the company. Three of these 25-year anniversaries also completed their apprenticeship at the company.
"Congratulating 5 employees in one month for their 25th anniversary is a great event and makes us extremely proud," says Pamela Braun, Managing Director of Braunform GmbH. "They contribute significantly to our success with their know-how and extensive experience, and they are always willing to share their knowledge with the younger generation."
In these days, it is a special achievement to be successfully employed in one and the same company for such a long period of time. The entire management of the company thanked the jubilarians for their commitment, loyalty and reliability. "We are aware that this loyalty can no longer be taken for granted today," said Stiller, General Manager of the company.
Braunform GmbH is a typical example of a success story of so many companies in Baden, a region in Southwest Germany. In its history, the SME has been and still is a guarantee for safe jobs and steady innovation, from a craftsman's business to a high-tech company in the field of mold making and plastics technology in an international environment.
The company knows: qualified employees are essential to remain competitive in the future. That is why, in addition to training, internal further education measures also play an important role at Braunform.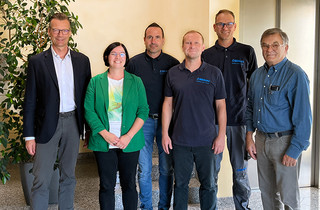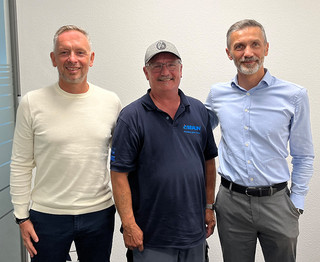 Contact Person
Marketing

Tel. +49 (0) 7663-9320-0
marketing@braunform.com