Cooperation for career orientation
Braunform signs cooperation agreement with high school
03.05.2022
In order to strengthen the exchange between companies and schools, Braunform GmbH has signed a cooperation agreement with the high school in Kenzingen, Germany. The cooperation takes place within the framework of career orientation at the high school and aims to accompany students holistically in their career exploration.
Vocational orientation at the high school (BOGY), which is integrated into the school subject Business, Career and Study Orientation (WBS), begins in grade 8. In order to support and accompany students in their career choice, for example, career taster days and 5-day internships are offered. Career exploration enables young people to gain an initial insight into the world of work and establish contacts with companies.
Arousing interest in apprenticeships
For more than 40 years, the regionally based family business has been focusing on qualified training and has made it a priority to provide young people with a high-quality start to their professional lives. For this reason, the topic of internships also enjoys a high priority. As a cooperation partner, Braunform, for example, reserves internships for students in order to give them an understanding of technical and commercial professions. Accompanied by internship mentors, the young people get to know the training center or the various departments after a tour of the company, thus gaining valuable practical experience.
"Many young people who have completed an internship with us later apply for an apprenticeship," says HR Manager Oliver Bornhäuser, adding, "This has a considerable advantage. Because they already know the company. Internships are possible throughout the year for the "complete range" of apprenticeships. Furthermore, as part of the school campaign, student seminars, applicant training, Girls' Day, training fairs and the company's annual training day are firmly anchored in the schedule.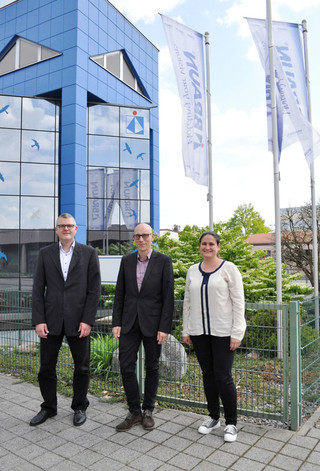 Contact Person
Marketing

Tel. +49 (0) 7663-9320-0
marketing@braunform.com