A total of more than 6,000 euros for a good cause
15.12.2022
For well over 10 years now, it has become a tradition at Braunform GmbH to donate to socially committed organizations, associations and institutions at Christmas and also during the year. This year, too, the company dispensed with Christmas presents for customers and partners and donated instead.
The association for children with cancer e. V. in Freiburg (€ 1,500), the University Hospital for the project "Tigerheart... if parents have cancer" (€ 1,500) and the association "Haus Johannes e.V." in Bahlingen (€ 1,000) were extremely pleased.
The association for children with cancer e. V. takes care of the concerns and needs of families with a diseased child. "Tigerheart... if parents have cancer" is a donation-financed children's and youth program of the Psychosocial Cancer Consultation at the Tumor Center Freiburg – CCCF and supports affected families. The association "Haus Johannes" has set itself the task to support the general life in the house to organize leisure activities, to enable purchases that are outside the budget for care and support.
The music club Bahlingen e.V. also received a donation of € 2,000 this year. Thanks to this donation, a new baritone saxophone can strengthen the saxophone register. The baritone saxophone convinces especially with its deep bassy sound and will support the bass voice in the music society in the future. Bernd Schneider, Philipp Schneider and Julia Meyer from the music club presented the new instrument at the Braunform company headquarters in Bahlingen and expressed their sincere thanks to Pamela, Elke and Erich Braun.
The social position "Braunform – we act" is very important for the company and also this year anchored in the company´s policy. As a regional medium-sized enterprise, the company assumes its social and cultural responsibility to its employees and the society. Key elements of this responsibility include, inter alia, the well-being and the health of the staff but also the social commitment. "The support of regional organizations and associations is close to our hearts. It's important for us not to lose sight of a company's social responsibilities", emphasizes Managing Director Pamela Braun.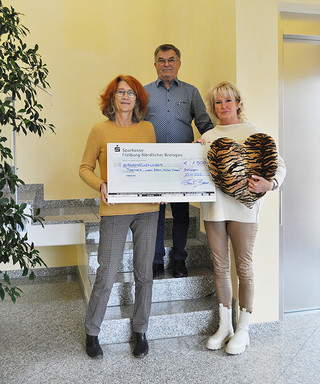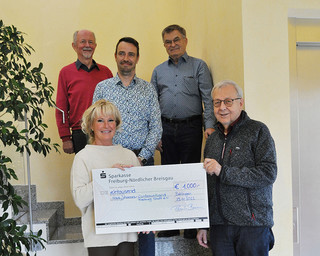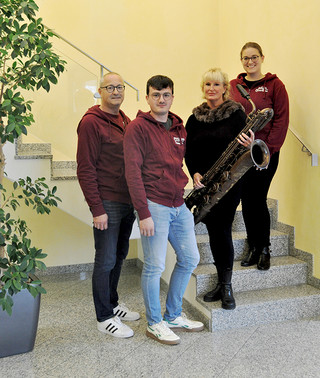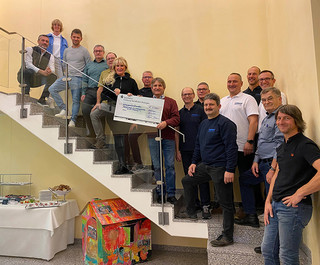 Contact Person
Marketing

Tel. +49 (0) 7663-9320-0
marketing@braunform.com