Jubilee with 30 / 25 years of seniority
Braunform honors long-standing employees
12.03.2019
Employees, who have been loyal to a company for years are a special feature today. This is why the management of Braunform GmbH honors two of their jubilees for their years of commitment. Tobias Dietrich, who already looks back on 25 interesting years, as well as Albert Schlewitz, who is loyal to the company since 30 years.

"As an owner-managed company we are very proud of our long-term employees. They are one of the strongest pillars of the company and contribute significantly to the success.", so owner and managing director Pamela Braun. The mold specialists have contributed a lot to the company with their dedication, expertise and personality and they are indispensable as a carrier of know-how.

Qualified employees are indispensable in order to remain competitive in the future. Because of this, internal training measures play an important role at Braunform even after training. The medium-sized company places maximum emphasis on the satisfaction and loyality of the existing employee base with the company.
Career Tobias Dietrich:
Since starting his career at Braunform in 1994, Tobias Dietrich works in the flat grinding department. Over the years, he was able to establish himself as an important pillar in the team due to growing experience. His specialty is the field of mold inserts of small parts. His expertise is always needed, when the last µ is searched for.

Career Albert Schlewitz:
On 01.03.1989 Albert Schlewitz began his activity at Braunform GmbH in the erosion department of the mold maker. After collecting extensive technical know-how,
Mr. Schlewitz changed to the area for changes and repairs in 2015. Since then - until today - he brings his experience as a specialist for spare parts in larger quantities.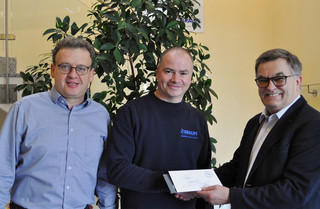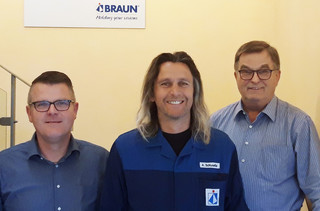 Contact Person
Marketing

Tel. +49 (0) 7663-9320-0
marketing@braunform.com