Health week at Braunform
– Impulses for a healthy lifestyle
03.12.2018
Entrepreneurial success is based on qualified and motivated employees. To obtain the long-term performance of its employees, Braunform advocates an active support of health.

The positive reactions on the first "Day of Health", two years ago, led to the decision to conceive a whole "Health week" with a program of different medical check-ups in 2018. In cooperation with different fitness and medical experts they assembled a various program with individual consulting. Many employees took advantage of this chance to use the different offers actively.

Back-check, stress-test, skin cancer screening and vitality-check. These are only a view out of different activities, Braunform offered within the scope of the health week. Especially the topic "healthy eating" attached value: As an impulse, Braunform provided fresh fruits and water for free. With insights into different health-promoting offers, a healthy behaviour has been promoted and valuable tips for more well-being have been mediated. On the one hand, the events shall sensitize the employees for the topic "health" and on the other hand it shall be an impetus for a sustainable change in the daily business but also at home. As part of a sustainable health training Braunform also supports employee's health with the fitness program Hansefit.

As a regional mid-sized company, Braunform is aware of its social and cultural responsibility towards its employees and society. With its occupational health management, the company aims to sustainably safeguard employee health, promote the working atmosphere and strengthen the bond with the company.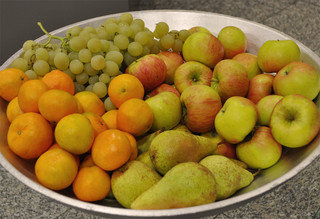 Contact Person
Marketing

Tel. +49 (0) 7663-9320-0
marketing@braunform.com