11th Braunform training day
Apprentices introduce their training professions
11.07.2018
In order to promote suitable junior staff, the Bahlinger company open its doors for the eleventh time on Saturday, July 7, 2018, inviting interested pupils and their parents as well as teachers to the annual training day. In addition to the obvious imparting of specialist skills, Braunform GmbH focuses on a company-specific training of vocational training.

The subsequently performed company tour was complemented by a question and answer session with trainees and trainers. The conclusion of both the participants and the organizers was very positive.

After being welcomed by the Head of Finance and HR Oliver Bornhäuser, the apprentices and students took the helm and presented the company and their apprenticeship to the 50 guests. At the start of training in 2018, Braunform provides following training professions: tool mechanic (m/f), mechatronic engineer (m/f), process mechanic (m/f), technical product designer (m/f), industrial clerk (m/f) and specialist for warehouse logistics (m/f) w). For high school graduates a dual study in mechanical engineering, specializing in plastics technology, was also presented. The lectures included all details of the training occupations, from the duration of training, the probationary period, through the training contract, vocational school, school subjects and information about the processes of training at Braunform, the fields of activity and possible areas of application plus further training opportunities after the training.

Finally, there was the possibility of a tour of the company for all interested parties, which was also led by trainees. In addition, all visitors had the opportunity during a drink to ask questions to the trainees, trainers and personnel officers. The conclusion of both the participants, as well as the organizer was entirely positive.

For the Braunform GmbH, the training of young people is the strategic content of the corporate strategy. With a wide range of training occupations for a medium-sized company, its own training center and two full-time, highly experienced trainers, the company emphasizes the significance and importance of training. The company values each talent individually, but also values virtues such as discipline, manners and respect for fellow human beings and the environment.

The quality of the training is also reflected in the award achieved this year by the magazine FOCUS MONEY as "Best Training Company in Germany" in the category "rubber and plastics industry".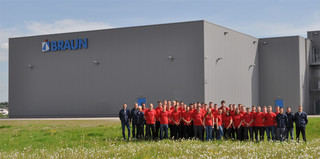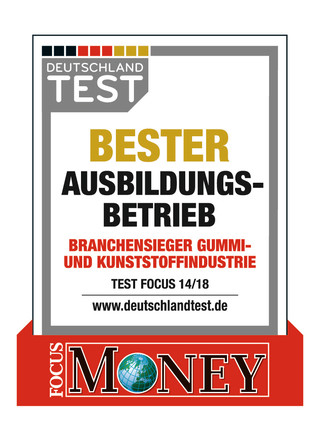 Contact Person
Marketing

Tel. +49 (0) 7663-9320-0
marketing@braunform.com