Awarded by FOCUS MONEY as best training company
17.05.2018
Not only regionally, Braunform GmbH has built up an excellent reputation in the field of education, this is also seen nationally, as the award by the magazine FOCUS MONEY shows. "This is a huge success for us and an award for the work of our training department. For years, we have been focusing on this way of introducing young people to our professions", says Pamela Braun, co-owner and managing director of the company. In a nationwide comparison of the 20,000 employees strongest companies from 90 sectors of Germany, Braunform GmbH was ranked no. 1 in its sector. The company founded in 1977 prevailed in the study of GERMANY TEST and the business magazine FOCUS MONEY in the category "rubber and plastics industry" and came out as the "Best training company in Germany" from the large comparison test, whereby the company BRAUNFORM was top scorer and has reached the awarded 100 points.

With a wide range of training professions, an in-house training center as well as two full-time and highly experienced trainers, the SME underlines the significance and importance of training, which is firmly anchored in the company's strategy.

The company values each talent individually, but also values virtues such as discipline, manners and respect for fellow human beings and the environment. In addition, the company prevents the noticeable shortage of skilled workers with this targeted strategy.

At present, the regional family-owned company employees 44 trainees and dual students in a total of eight job profiles in the technical and commercial sector as well as two dual studies. In September of this year, 17 young talents will start their training in the company. For the first time, the company is also training a warehouse logistics specialist. Since its beginnings as a training company, more than 200 specialists have successfully finished their apprenticeship or studies.

The company relies on its training concept: starting with a high-tech infrastructure, which can be e. g. in the recently expanded and modernized training workshop, and individual support by instructors and training officers, joint activities also take place. In addition to the annual trainee excursion for teambuilding, interdepartmental events such as the Science Days or the Children`s Day for employee kids play an important role and belong to projects, where the trainees take over large parts the organization.

In addition to workshops for pupils, application trainings and the training day, the company participates in various apprenticeship fairs to present the whole range of education and to support young people in choosing their career.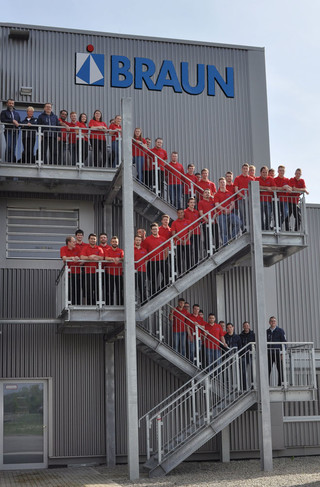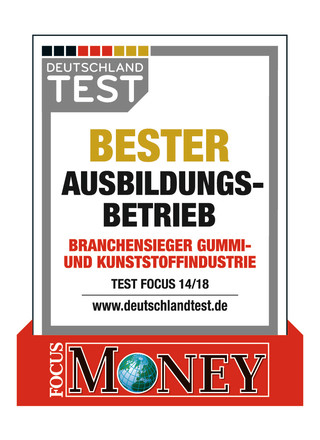 Contact Person
Marketing

Tel. +49 (0) 7663-9320-0
marketing@braunform.com