Jubilee with 25 years of seniority
10.10.2017
With 25 years of professional experience, Verena Bohnhorst knows the company very well. Starting in the order processing and as the assistance of the management, the all-round talent now fills three management positions. Since several years, she is responsible for the inside sales, the back office of the project management. She also manages the marketing department with enthusiasm. As the first employee in this department, she contributed significantly to the development. Verena Bohnhorst is the first address for all questions concerning legal and contracting matters in the company. The specialist deals with each contract very carefully.

Since 25 years, she puts a lot of passion into her work and shows her strengths in these fields every day. On behalf of the owner family, Pamela Braun and her father Erich Braun as well as General Manager Klaus Bühler and Head of Finance and HR Oliver Bornhäuser express their special thanks. "Nowadays, long-term commitment and reliability is a special feature – a fact we are proud of", Klaus Bühler says.

At Braunform GmbH, which now is with 375 employees, qualification and further training as well as self-responsibility are of highest priority. Many of the employees of Braunform GmbH are loyal to the company for decades. This is the success of a strategy of continuity, fairness, loyalty and reliability.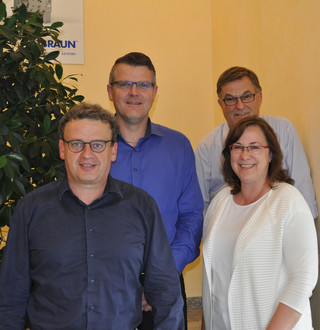 Contact Person
Marketing

Tel. +49 (0) 7663-9320-0
marketing@braunform.com