Braunform supports charitable projects
– higher sponsoring payment of 3.000 € due to the employees participation at the Freiburg Marathon.
13.09.2016
This year once again the General Management of Braunform GmbH donates an amount of 3.000 € for charitable projects and nonprofit associations. Suggestions for this came from the immediate environment of the employees with projects that are close to their hearts. The responsibles couple the sponsoring amount to the kilometers run by employees at the Freiburg Marathon 2016. Due to one marathon runner, four half-marathon runners and two company relay teams, the management increases the budget.

A committee of management and employee representatives has established the following distribution:

• The University Hospital Freiburg receives a donation of 2.000 € for a project of the psychosocial cancer information center named "Tiger Heart … when parents have cancer". This is a free offer especially for children and young people and support affected families.
• Several members (including an employee of Braunform) of the organization "Les Foulées Du Sourire" travel in November to Sénégal, to help with the construction of a school. This commitment is supported with a donation of 750 €.
• The desire of an outdoor play kitchen for a kindergarden nearby, we fulfill with a donation of 250 €.

As a regional SME Braunform assumes its social and cultural responsibility to its employees and the society. The health of our staff and social commitment are important elements of this responsibility.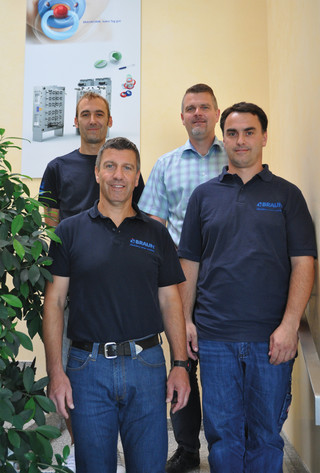 Contact Person
Marketing

Tel. +49 (0) 7663-9320-0
marketing@braunform.com