Science Days 2014
Braunform produces Yo-Yos directly at the booth at this special event for young people.
28.10.2014
For the third time Braunform participates at the Science Days. This is an event especially for young students and kids to get the chance to experience science while taking part at different workshops and science shows. From 16th to 18th of October 2014 nearly one hundred exhibitors show exciting experiments guided by experts.

Braunform focused the apprenticeship for process mechanics. The visitors are excited to see the production of the Yo-Yos directly on an injection molding machine at the booth. Of course they got the chance to assemble it in some steps and to test it. With the help of a transparent injection mold made of Plexiglas, every detail of the injection molding process is explained exactly.

The project is planned and organized by trainees of Braunform. They are not only at the booth to coach the visitors but also before the event there are a lot of things to do. The technical product designer creates the design of the mold which the tool me-chanic manufactures afterwards. Finally the process mechanic installs the mold on the machine and tests the result. A successful team of apprentices at Braunform GmbH.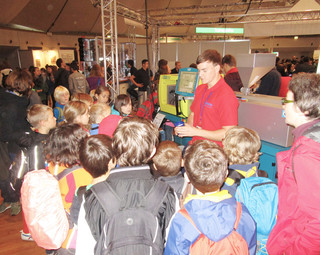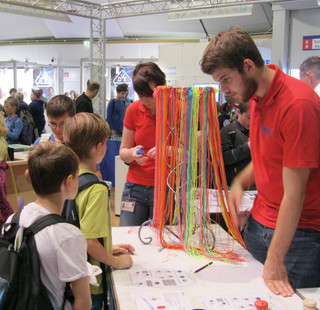 Contact Person
Marketing

Tel. +49 (0) 7663-9320-0
marketing@braunform.com