Braunform as an exhibitor at this year´s FAKUMA
Focus on Braunform MED mold® standard
06.08.2014
At this year´s FAKUMA, the international trade fair for plastic processing from 14th to 18th October 2014 in Friedrichshafen, Braunform presents itself with the slogan "Welcome to our living room" and welcomes interested visitors on a 50m² booth in a friendly atmosphere.
One focus at the booth number 5207 in Hall A5 is, besides all other Braunform techniques and branches, the specific designed Braunform MED mold® standard for clean room represented by modular inserts of a 96-cav. injection mold for a Pen Hub (needle holder). During the exhibition period, the corresponding high cavity injection mold with a cycle time of 3,9 seconds will be exhibited at the booth of HEKUMA, Hall A7, booth 7305.
The high cavitation injection mold processes the article in a highly automated manufacturing cell under constant visual monitoring. With cores with a diameter of only 0.3mm and 0.5mm the mold is designed according to the latest state of the art. Special attention in the development of the mold was placed on the modular design i.e. the modules are individually centered and (de)mounted externally accessible. Furthermore, the mold cooling is developed to achieve shortest cycle times, amongst others with vacuum brazing. For the implementation of the complete project the automation specialist Hekuma has developed the high-speed extraction with an acceleration of up to 17G and a camera surveillance system for automatically sorting out rejected articles in case of breaking cores in the mold. Also involved in the realization of the injection mold are the mold shop partners Meusburger, HEITEC and Listemann.
Double award for Bahlinger mold maker "Innovative by research" and "Top Job 2014"
As one of Germany's biggest private academic patron, the "Stifterverband" appreciates Braunform with the seal "Innovative by research". On the basis of an annual elevation, which is regularly carried out on behalf of the Federal Ministry of Research and Education, selected researching companies are awarded regarding their research and development activities and also their invested amount.
As a family managed company the employees are a central pillar in the vision of the company. Therefore it is a great honor for Braunform, to be one of the best employers of the German medium-sized companies (SME), and for that it has been awarded with the "Top Job" Award. "Top Job" mentor Wolfgang Clement honored the company in the German SME Summit in Essen on June 27. This was preceded by an employee survey in regard to employee satisfaction and leadership quality, which was conducted by the Institute for Leadership and Human Resource Management at the University Of St. Gallen Switzerland.
Sustainability has many faces - certification of the Energy Management System according to DIN EN ISO 50001:2011
Braunform pursues ambitious goals of environmental policy and resource conservation for some time, which are strongly anchored in corporate policy. The next logical step took place in December 2013 in form of the certification ISO 50001:2011 by TÜV Süd.2014_FAKUMA_EN.pdf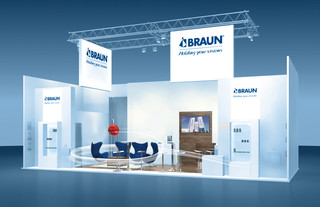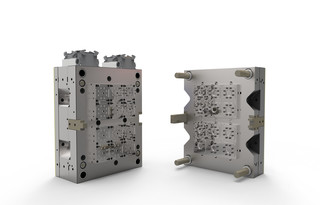 Contact Person
Marketing

Tel. +49 (0) 7663-9320-0
marketing@braunform.com