Nine new trainees get to know Braunform
Fünf Auszubildende erhalten einen Preis
30.07.2013
Trainees of Braunform GmbH complete with excellent performances – Nine new trainees get to know their future training center in advance
The Management congratulates Debora Mattmüller (Industrial Clerk), Michael Maier (Process Mechanics) and the three Tool Mechanics Patrick Bumen, Jan Raddatz and Patrick Schlupf for their successful passed exams after the three or three-and-a-half year training period. The performances of all five trainees are awarded with a price of the respective vocational school for an excellent average grade. All technical graduates will be taken over in an employment after their apprenticeship and Debora Mattmüller begins to study "Business Administration" at the university in Lörrach in cooperation with Braunform.
In July, the already firmly anchored afternoon for future trainees and their parents took place at Braunform. Besides the training supervisors, the future trainees and their parents got to know the company in a visitation and had the possibility to ask any kind of questions. A total of eight new trainees in the professions tool mechanics, process mechanics and industrial clerk as well as one dual student in the field Business Administration start 2013 in their occupational history at the medium-sized company in Bahlingen.
The period to apply for apprenticeship training positions starts already in August again. Potential applicants could inform themselves about the company on the training information day on 27 September 2013 or on the website of Braunform.
The sector training has a long tradition at Braunform as the company invests since many years in its future by offering various training occupations in the technical and commercial field. Since the beginning as a company that takes on trainees, already more than 150 qualified employees completed their apprenticeship successfully and could be taken over in a field of application afterwards.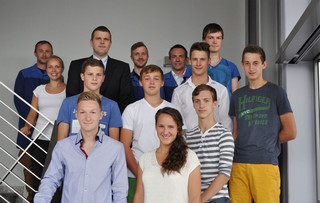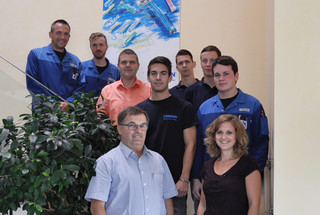 Contact Person
Marketing

Tel. +49 (0) 7663-9320-0
marketing@braunform.com