A big crowd of people at the "Science Days"
Braunform produced yo-yo's with a small injection mold on his booth
13.10.2013
A big crowd of people at the "Science Days": Braunform produced yo-yo's with a small injection mold on his booth
As a regional training company Braunform has participated the second time in the "Science Days" this year. The event took place from 10th to 12th October in the Europa-Park, which is a theme park near Freiburg, and was a magnet for many students and adults, who participated actively in various experiments and creative activities.
Braunform, specialized in the plastics and pharmaceutical technology, focused on the apprenticeship of a process mechanic typical for the industry. Matching this year's motto "mobility" Braunform decided to produce yo-yo's. The company's training team explained every step of the plastic injection molding process based on a small injection molding machine. Afterwards the children were able to assemble the yo-yo in their favorite color in several steps and try out if it works.
Apart from the booth supervision the project "Science Days" was also mainly organized by trainees in the run-up to the event. To name some examples, the technical product designers designed the injection mold for the yo-yo, the tool mechanics were responsible for the manufacturing and the process mechanics for the setting up on the machine and production of the parts.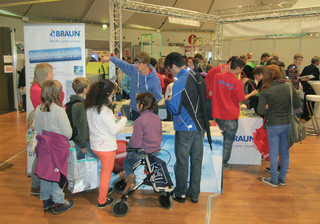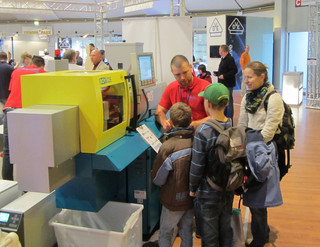 Contact Person
Marketing

Tel. +49 (0) 7663-9320-0
marketing@braunform.com