Energy detectives - Second round
Project for trainees regarding energy management
15.07.2013
Protecting the environment, reducing costs and supporting the sense of responsibility – At Braunform the project "energy detectives" goes into the second round.

Already the second time this year the company's own energy management sends second year trainees as energy detectives across the company. After the elimination of compressed air leaks in February now in June the lighting was in the focus of two prospective mechanical engineers and one electronics technician.

Core of the two day action is an inventory of the already installed illuminants. This means that all lights in both company buildings need to be documented, checked regarding the type of ballast and functionality as well as the intensity of illumination. For this purpose the trainees systematically comb all premises with floor plans, measuring instruments and checklists. Additionally they interviewed some employees regarding a sufficient lighting at their workplace. Afterwards the checklists will be evaluated with the help of the company's own energy management and potential cost-saving measures will be initiated (e.g. use of energy efficient ballasts or motion detectors in certain areas). The energy detectives by themselves can actively get to grips with the energy wasters by improvement suggestions.

Background is the accelerated energy transition of the German government towards which Braunform contributes. To support this, an energy management system according to DIN EN ISO 50001 will be established with the aim to optimize the entire organization energetically. As part of the trainee project originated by the energy management there are two more investigations planned within this year of four different potential "energy eaters" in total.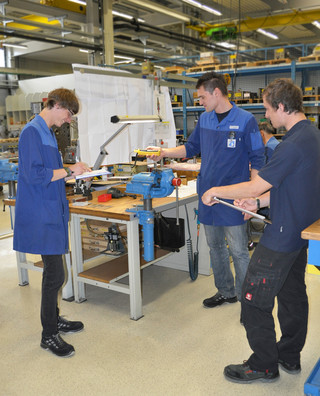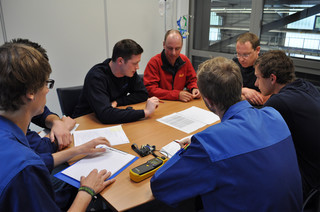 Contact Person
Marketing

Tel. +49 (0) 7663-9320-0
marketing@braunform.com