Braunform activity day for children
Bright children's eyes at the activity day 2012
09.08.2012
On Friday, 03 August 2012, the first Braunform activity day for kids of Braunform employees took place in the tennis centre of Bahlingen. The plan of the members of the HR-marketing team at Braunform to offer the children a great, memorable day and at the same time to give the parents a day off from their duty of supervision, was a great success. Both children and their parents were thrilled of a day full of fun, games and action.
Having perfect weather conditions, a total of 30 children of employees from various departments of the company aged between 3-12 years played outside. On the subject of "the brave knights and the pretty noble damsel," the kids handcrafted great accessories like dragon masks or plated headdresses, do soap stone grinding, jousting contests or decorated themselves with paint and glitter tattoos. Even for the youngest age-appropriate games and reading tales on blankets were offered. All age boundaries along the kids laughed and their eyes were filled with wonder when all at the sudden a fairy from medieval times appeared and started telling the kids a mystical fairy tale.
Together with the event agency "Zauberglanz" from Freiburg and their professional team and extensive equipment Braunform performed this special day for Braunform kids for the first time. After so much joy and fun the opinion of the Management of Braunform is clear: this day will be repeated.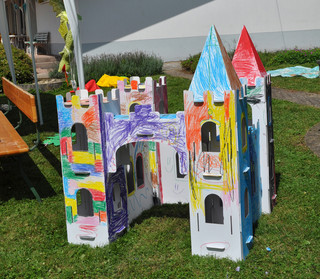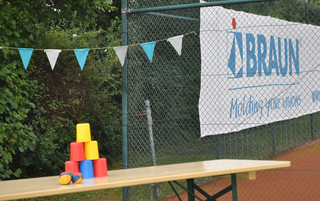 Contact Person
Marketing

Tel. +49 (0) 7663-9320-0
marketing@braunform.com