Fakuma 2012
Werkzeuge bei zwei Partnern der Kunststoffindustrie und auf eigenem Stand ausgestellt
18.09.2012
Visitors of the FAKUMA 2012 can convince themselves of the solution competence and the 35-year experience of Braunform GmbH three times: Different molds will be on display at the booth of two partners of the plastics industry as well as at the own presence.
At the booth of Braunform GmbH in Hall A5, Booth A5-5207 at Fakuma 2012 in Friedrichshafen an exhibit is on display that once again provides the expertise of the mold maker: a 12-cavity injection mold for the production of PE Bottlepack Caps in cleanroom ISO class 7. These caps, consisting of a rubber disc and a tear away cap are used for infusion bottles in medical technology. Due to the passion for innovation simple improvements could increase the quality and reduce the cycle time.
The machine manufacturer Dr. Boy GmbH & Co. KG shows on its stand a 4+4 cavity injection mold for the production of the upper part (including the sealing) of the product "Adapplicator". The Adapplicator or "the spraying vial" for mucosal and topical application in human medicine, veterinary medicine and Wellness is used by many doctors, alternative practitioners and pharmacies. Conceived by Braunform MED© mold standard the tool is especially designed for the clean room production. The removal of the plastic part is an integrated, movable scraper that is secured to the center block. This technology is patented by Braunform. In addition, no unilateral forces act on the index cross.
The third presence can be found at the booth of Windsor Technology GmbH. A 16-cavity mold is producing thin-walled 20 mm snap caps at a cycle time of less than 9 seconds. The snap caps are consisting of aluminum with a tear off PP-cap and are intended to secure the originality of a container (for example injection bottles) until use. In adition the element secures the sealing element against mechanical damage and contamination. The removal of the plastic part is made via a stripper plate on the nozzle side. The tight product tolerances are achieved by uncompromising precision of the molded parts. The modular design ensures increased customer value, as different product variants can be exchanged quickly and safely in the injection molding machine.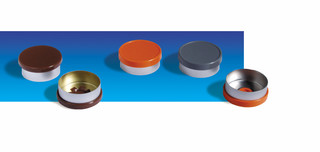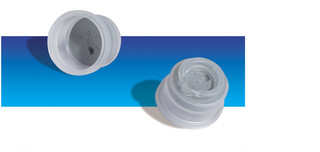 Contact Person
Marketing

Tel. +49 (0) 7663-9320-0
marketing@braunform.com