TwinPort2
Pure and clean quality
World-class closure cap for infusion containers manufactured using the BFS (Blow-Fill-Seal) process.
TwinPort2 caps are produced in qualified clean rooms class GMP D. The Ready-To-Use caps for BFS applications correspond to approved medical grade materials and comply with the DIN EN ISO 15759 and DIN EN ISO 8871-5 standards.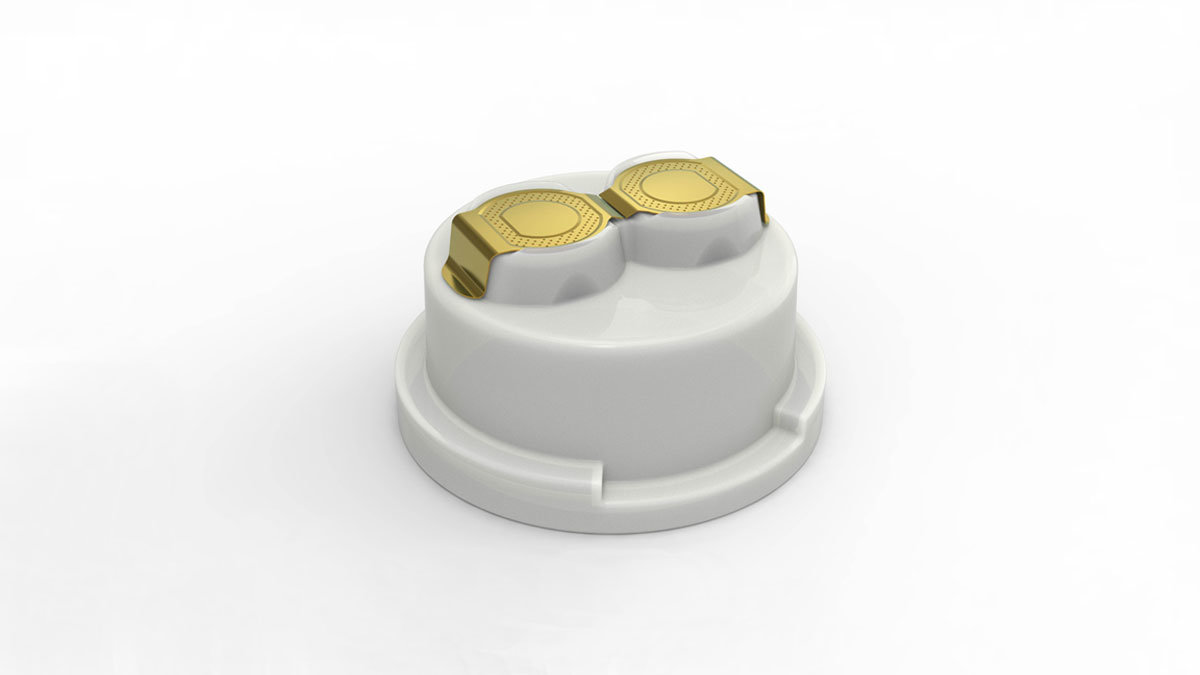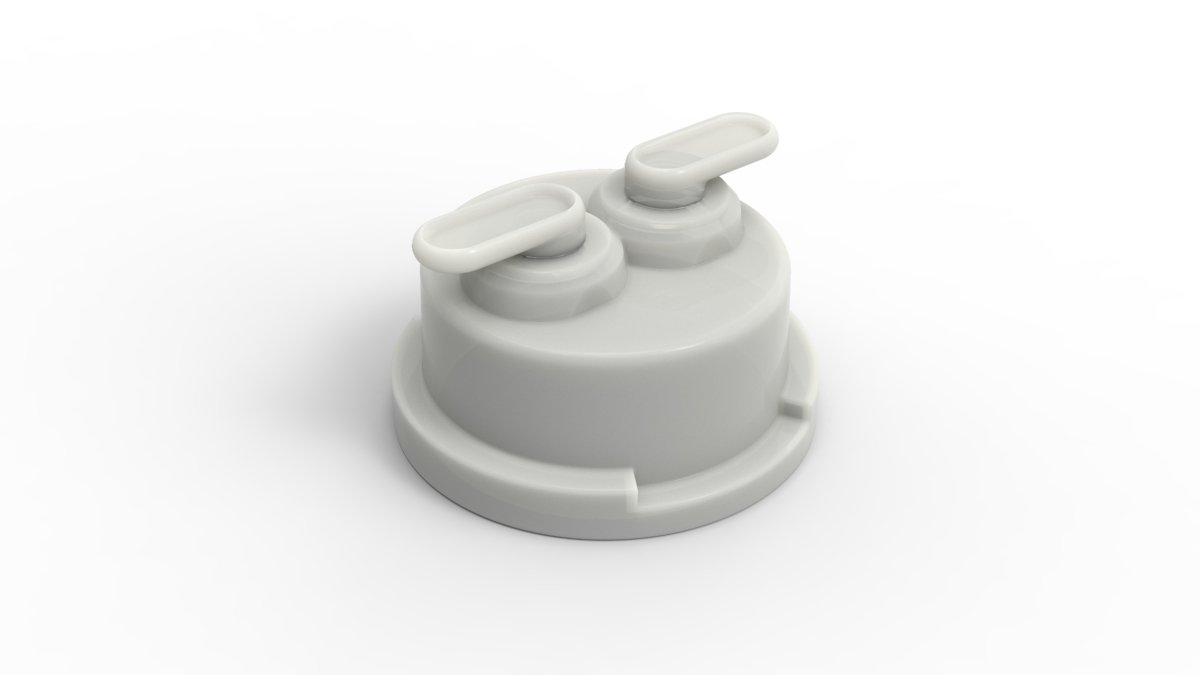 Convincing features:
Suitable for all IV containers with standard EuroHead
Available for both PP and PE containers
Cap is oriented on bottle
Compatibility with existing filling and capping lines
Material usage lower than in existing products
Two separate, equivalent ports for IV sets and cannulas
Each port can be easily and individually opened while the other remains sealed and germ-free
Safe and convenient access: low penetration and high retention force
Excellent sealing and resealing properties
Cap and elastomer seals are inseparably combined inside the cap preventing a secondary leak-path around the seals
No coring and fragmentation during spike and needle insertion
Pharma meets technology
Through a combination of pharmaceutical and technology know-how, a perfectly sophisticated closure cap, the TwinPort2 – Foil, was developed. Alternatively, we also offer the cap in the version TwinPort2 – Flap.
Pharma products
We offer our pharmaceutical industry customers a fully integrated spectrum of solutions with maximum safety for a demanding production.